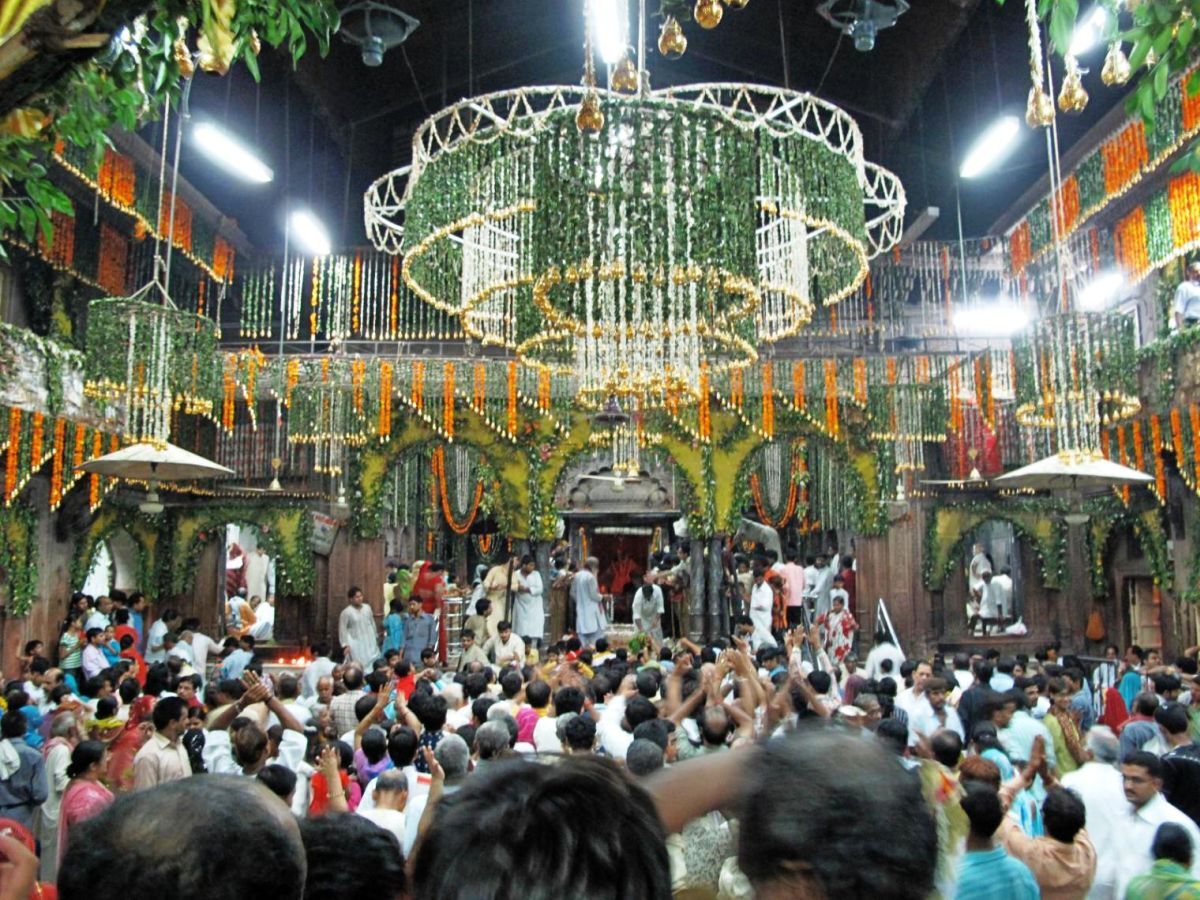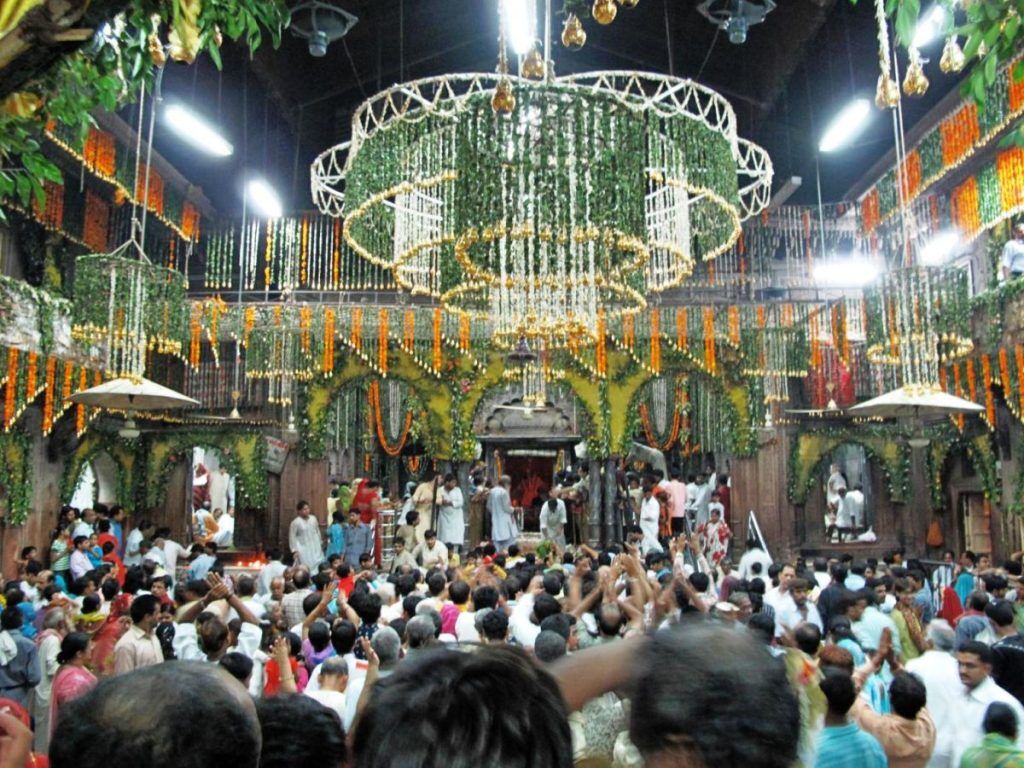 Essential Guide to Banke Bihari Temple in 2022
It is one of the most popular pilgrimage destinations in India. Vrindavan is known for its Banke Bihari Mandir, the form of intense devotion. The main attraction of this place is the Banke Bihari Mandir that stands near the banks of the Yamuna river.
Who is Banke Bihari?
Today, the temple is still as impressive as ever, in which God himself dwells. Thousands of people visit it daily.
The image of Bihariji enshrined in the Shyam Banke Bihari Mandir was granted to Swami Haridas by the celestial Shyama-Shyam couple Themselves. A divine consort of the Lord appeared in person and left behind a black attractive image before disappearing.
Swami Haridas was born on Radha Ashtami, the eighth day of the second (bright) Bhadrapad month, in 1535 Vikram (1478), in a small village now known as Haridaspur near Aligarh in Uttar Pradesh. Shri Gargacharya was their family guru, who conducted Krishna's name ceremony (Namkaran Samskar) on Sri Vasudev's behalf. Multan (now in Pakistan) is where some of them returned, but others remained there after a long time. Sri Ashudhir migrated from Multan to Braj and settled in the outskirts of the town.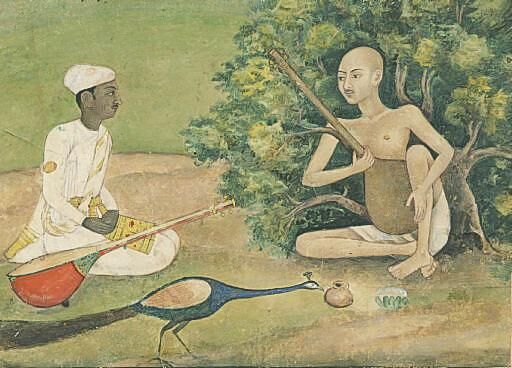 Swami Haridas was devoted to meditation and scriptures as a child, and preferred study over playing. He got married to Harimati. He did not participate in the pursuit of worldly pleasures after getting married. In order to express his devotion to his spouse, he practiced meditation until the time she was transported to the heavenly through a small flame in the lamp of her husband. There is no evidence that indicates the existence of a body after.
Immediately after Haridas left his village for Vrindavan, which was a heavily forested area at the time, he selected a secluded area known as Nidhivan, which is now a meditation spot, to practice his music. He meditated on the eternal bliss of meditation on Nitya Ras and Nitya Bihar of the Lord of Nitya Vrindavan.
Swami Haridas wrote and sang songs in praise of God while on earth. He constantly and continuously had access to the Nitya Bihar, which he could open at will. He enjoyed the proximity of Lord of Nitya Vrindavan in the mortal world, and he assisted his unencumbered entry in the Nitya Bihar. He chose the Kunj forested locality in Nidhivan as his entryway to nirvana and lay in Nidhivan most of the time singing, meditating, and swimming in the ocean of everlasting bliss.
After getting permission from Swamiji, his disciples entered the kunj one day. Instead of seeing anything, they were nearly blinded by bright, intense light, which seemed to fill the whole place. Shri Krishna and his consort, who seemed to be in a playful mood, appeared in person after his requests, and they delightfully smiled and cast a spell of charm on everyone there. Those who saw this were so spellbound by the Lord and his consort's beauty that they couldn't even blink their eyes. They had become stunned.
According to the legend passed down from generation to generation in Goswami families, the divinity was so alluring that no mortal could resist it and became weak-kneed and enthralled enough to give up everything to be near it—but what kind of divinity is that that cannot captivate a mere human? It is not easy for a lesser mortal like you and me to view and endure such a heavenly apparition.
When Swami Haridas saw the divine couple's beauty, he requested them to take a single form, as the world would not be able to take their picture as they are. He pictured their beauty as that of a cloud and a bolt of lightning, symbolizing Radha and Krishna's combined perfection.
About the Banke Bihari Mandir in Vrindavan
According to legend, to obtain the presence of his beloved before his eyes at all times, the Couple turned Themselves into a single black form. The only thing that holds people back from viewing Banke Bihariji is the curtain that is drawn in front of Him to block the view every once in a while. The beauty and charm of Shri Banke Bihariji are the only things that keep people coming back to see him again, because the form's 'darshan' is never continuous. It is also said that if you stare into Banke Bihariji's eyes long enough, you will lose consciousness.
The physical form of Sri Banke Bihari, commonly known as Bihariji The duty of looking after Bihariji was given to Jagannath Goswami, one of the Swamiji's prominent disciples and brothers. Until today, members of the Jagannath Goswami family have carried out Sewa.
Banke Bihari Mandir History
Bihariji, who initially appeared in Nidhivan, was honored by being installed in a temple close to the temple's first appearance. In 1862, a new temple was built to match the Bihariji's prestige and fame. Goswamis organized the funding for the construction themselves. The temple is a distinctive example of contemporary Rajasthani design.
The Bihariji temple offers sewa in 3 parts daily: Shringar, Rajbhog, and Shayan.
Shringar (bath, dressing, and jewellery adornment) and Rajbhog are offered in the forenoon, while Shayan Sewa is offered in the evening. The temple does not have a Mangala (early morning) sewa tradition. Swami Haridas didn't want his child to be disturbed out of deep slumber, so he did not have Mangala seva.
The temple stands today with its full splendor, inside of which the Lord himself lives. It is frequented by thousands of visitors daily.
Rituals and Celebrations at Banke Bihari Mandir Vrindavan
The Banke Bihari Mandir is open to people from all faiths. This temple is open for worship and Darshan from 7:30 am to 8:30 pm. Ghee, milk and other sweets are offered to the Bihariji. The Banke Bihari Mandir is celebrated with a lot of fanfare during the months of September and October. This is the period when the Navratri festival is celebrated. The Banke Bihari mela is also celebrated during the Navratri festival. This mela is celebrated for nine days and is attended by a large number of people from all over the country.
Where is the Banke Bihari Mandir in Vrindavan?
The Banke Bihari Mandir is situated in the southern part of Vrindavan. The Banke Bihari Temple Vrindavan address is:
Bihari Ji Parikrama, Bankebihari Colony, Vrindavan, Uttar Pradesh 281121, India
The Banke Bihari Mandir is a must-visit place in Vrindavan. You should visit this place at least once during your trip to Vrindavan. The temple is open for worship from 7:30 am to 9:00 pm.
Other Important Temples in Vrindavan
Apart from the Banke Bihari Mandir, there are several other temples in Vrindavan that are worth visiting. Here are some of the temples that you can explore while in Vrindavan – – The temples of Gopeshwar Mahadev, Radha Raman, Radhavallabh are some of the most popular temples in Vrindavan, Krishna Balaram Mandir of ISKCON Vrindavan.
Conclusion
The Banke Bihari Temple is one of the most popular temples in Vrindavan. The temple is open for worship from 7:30 am to 9:00 pm. It is a must-visit place in Vrindavan. Apart from the Banke Bihari Temple, there are several other temples in Vrindavan that are worth exploring. If you are on a religious trip to Vrindavan, make sure that you visit the Banke Bihari Temple. This is one place that you must visit when you are in Vrindavan.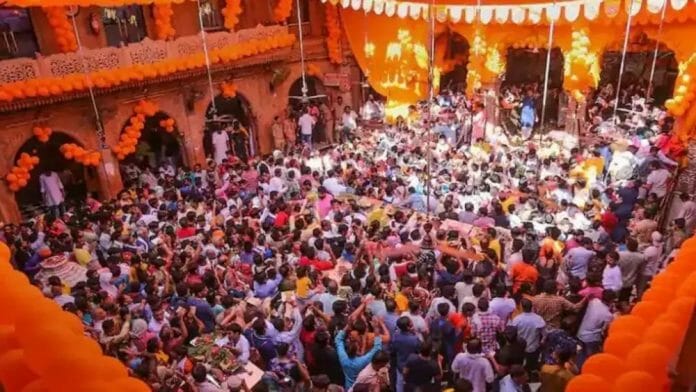 Recent Posts