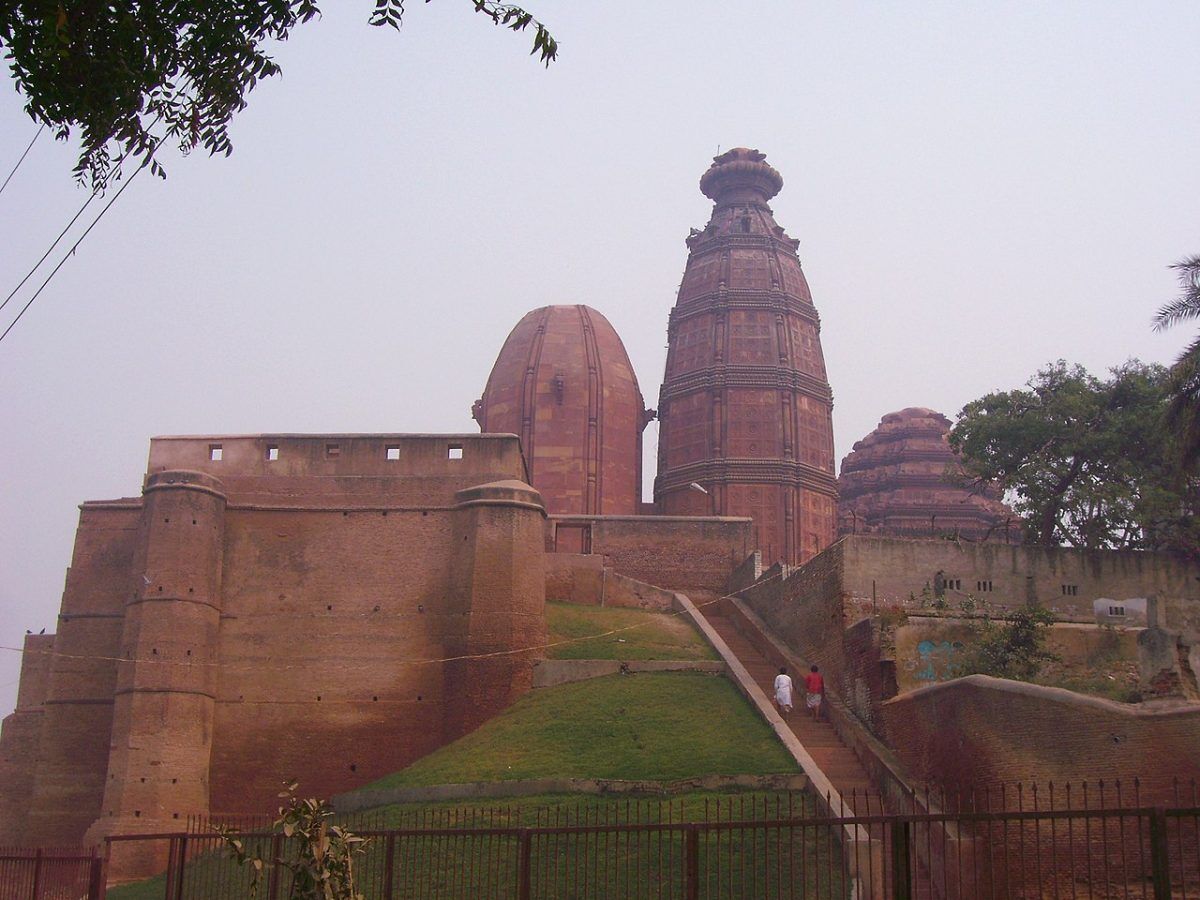 The Sacred Vrindavan Temples
Vrindavan, in Uttar Pradesh, India the sacred land of Radha Krishna has about 5500 Vrindavan temples dedicated to them to showcase their divine pastimes.
If you are considering travel to Vrindavan, visiting some of the ancient and unique places of worship is something you will do while there.
Vrindavan Temple Darshans
Visiting a temple or mandir in Vrindavan is a practice of both residents as well as visitors. This is called 'darshan', or having a viewing of God. The darshan timings vary in different temples, however a general overview of timings is based around Krishna's day. Generally there are 8 darshans in a day, although the actual darshan is not always open for all times. These 8 times are based around the 'astayam seva', 8 times of Krishna's day.
Astayam Darshan
The examples of the 8 darshans of the day are taken from the Shri Nathji Temple in Nathdwara, Rajasthan. Shri Nathji is a swaroop of Krishna that manifested out of the Govardhan Hill in Vraj. Shri Nathji went on a journey and stayed in what is now known as Nathdwara, along with around 350 Vrajvasis over 350 years ago.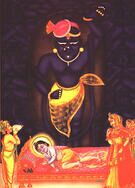 This is the first darshana of the day. the name Mangala underlines the auspiciousness of beginning the day with a glimpse of the Lord. in winter, this darshana takes place before sunrise while in summer, it is later.
The next darshana follows the first by an hour and is called Shringar. Krishna is dressed carefully from head to toe. A garland of flowers is placed around His neck. The temple priest holds a mirror in front of Prabhu so that He can relish His fresh ornamentation.
The third darshana, Gwal takes place at the hour when the Lord takes His cows to pasture. The Mukhiya of the gaushala visit Shrinathji at this time to inform Him that all His cows are well. during this darshan as Krishna will be playing with His friends.
The main meal of the day is offered to Krishna at around 11.30 Am. In Rajbhog Darshan, the Lord is seen in full splendor. Krishna retires for three hours after this darshan.
During the afternoon, around 3.30 p. m., Krishna is aroused from His nap. A conch is blown, as it is time for Him to return home with His cows. The vina is played followed by kirtana.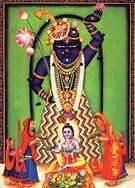 The sixth darshan of the day takes place an hour after Utthapana. A light meal is served to Shri Krishna.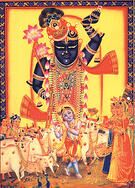 Arati is the evening darshana and takes place at dusk, when Krishna brings His cows home from grazing. The arati removes the fear of any ill effects resulting from His wanderings and protects Him from harm.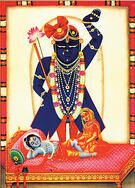 The last darshana of the day is "Shayan" means sleeping time for God. This darshana is usually not open for the six months, from chaitra Shukla 1st day to Ashvin Shukla 9th day.
Vrindavan Temples to visit on your pilgrimage
Of the almost 5500 temples of Vrindavan, there are some which are very famous. Here are some which you can consider visiting for darshan. Here you can find some history about the temple and lineage of that temple, sometimes the location and darshan times.
Vrindavan temples, being 5000, have such a variety. Which temples are in Vrindavan? How many Krishna temples are there in Vrindavan? What are the must visit temples in Vrindavan, Uttar Pradesh, India?
7 Vrindavan Temples of the Gaudiya Lineage
There are the 7 Temples of Thakur of Vrindavan. They are known as:
GovindaDev Ji
Gopinath Ji
Madan Mohan Ji
Radha Damodara Ji
Radha Gopinath Ji
Radha Raman Ji
Radha Shyamasundara Ji
The Variety of Vrindavan Temples
Somthing wonderful about visiting temples of Vrindavan is that Krishna is served, not only according to the time of day, but also according to the season. Often, the clothing, food which is prepared, and even the raag of the music changes throughout the year.
Vrindavan temples all vary in the traditions, music, food offerings, and lineage. This is what makes Vrindavan temples so unique and interesting.
Here you will find temples to visit in Vrindavan, famous temples in Vrindavan, and a list of temples in Vrindavan for your pilgrimage.
Related: Vrindavan temple list, temple vrindavan list, madan mohan temple, banke bihari mandir, banke bhihari temple, radha vallabh mandir, radha raman temple, vrindavan temple name, vrindavan main temple, mathura temple, vrindavan temple location
Recent Posts